Mal Warwick Donordigital ("MWD," "Company") is committed to being an anti-racist and anti-oppression organization and we have a zero-tolerance policy for racism, discrimination, harassment, retaliation, and oppression of any kind. We pledge to identify and disrupt the systems of racism and oppression that exist within our agency through education, review of current company policies and practices, continuous efforts to dismantle all forms of racism, activating a culture of anti-racism, and ongoing transparency with our employee-owners and stakeholders on our journey.

We are dedicated to fulfilling this commitment in all aspects of the employee-owner lifecycle including recruitment, hiring, placement, job duties and responsibilities, training, promotion, rates of pay and other compensation, disciplinary action, termination, and all other terms, conditions, and privileges of employment or consideration of employment with MWD.

We will adhere to this commitment and hold those working for and with the Company accountable for their interactions with the individuals of our agency including, but not limited to, employees, contractors, clients, vendors, partners, board members, visitors, and anyone else who has reason to engage or do business with MWD.
Since 1979, Mal Warwick Donordigital has been grounded in values that champion social justice, world peace, and the protection of our environment, through our work with nonprofit organizations.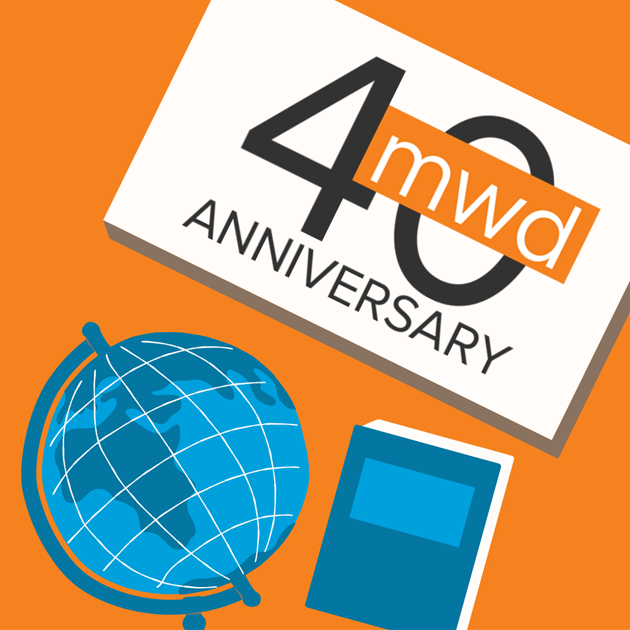 We've made a pledge of social responsibility that directly serves not only our clients and our community, it impacts the ways we engage with our employee-owners in creating a fair and equitable working relationship over the course of a person's tenure with MWD. Our values include:
Social and economic justice: Since our founding in 1979 we have consistently sought out as clients nonprofit causes and institutions, candidates, and political committees that are dedicated to fostering social and economic justice.
Environmental action: From the time of our incorporation in 1983, we have actively taken steps to minimize the company's environmental footprint and to urge our vendors and service providers to do so, too.
Fairness in the workplace: For decades, we have worked to promote fairness in the workplace and address the injustice that manifests in American society as inequality in both income and wealth by equalizing company-wide profit-sharing among all full-time employees, by contributing as generously as possible to our Employee Stock Ownership Plan (which is now the company's majority owner), and by fostering diversity and inclusion from top to bottom.
Giving back to our community: We acknowledge how our neighbors and our professional peers have helped make our success possible—by contributing to nonprofit causes through our Philanthropic Fund and to community organizations financially and in volunteer hours in both cities where our offices are located, and by dedicating the time of staff members to provide leadership in professional organizations, to teach at fundraising conferences and workshops, to publish case studies and insightful articles about our work both in print and online, and to offer pro bono service to nonprofit organizations that cannot afford our fees.
While Mal Warwick Donordigital has strived since our inception to create a fair and equitable environment for all who work for and with MWD, we acknowledge: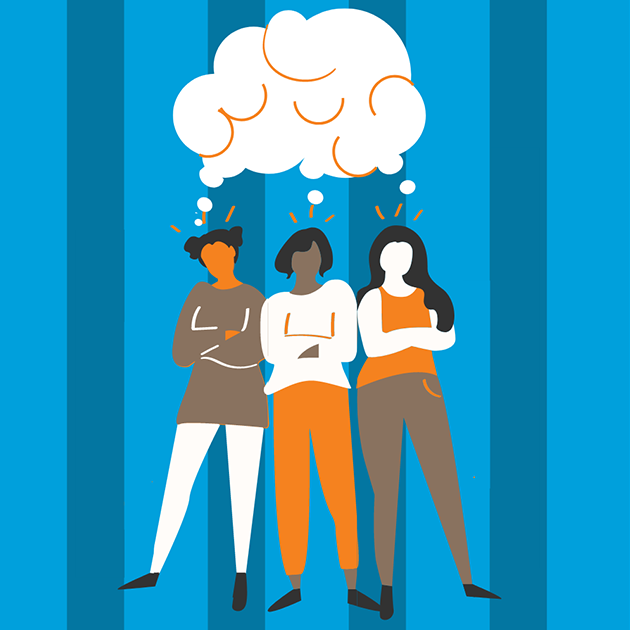 We live in a country and world in which individual, societal, structural, organizational, institutional, and systematic racism exists.

Each of us has internalized biases, judgments, prejudices, stereotypes, myths, and a history of conditioning that affect our thought processes and impact our decision-making abilities, leading to both unconscious and conscious bias, racism, and oppression.

The injustices that persist around us are rooted internally in the ways we perceive ourselves and others and are expressed externally in our interpersonal relationships, emotional reactions, communication styles and habits, and other behaviors.

These same injustices are further reinforced in the principles, practices, guidelines, policies, rules, laws, and regulations that uphold racism and oppression.

While it may not be our intent, the impact of our individual and collective actions is an inequitable distribution of rights, wealth, resources, opportunities, representation, and experiences across racial groups and over multiple generations.

As a company, we have unconsciously participated in a mindset that centers the constructs and principles of white supremacy culture (Okun, 2013)1 as the standard. While this has never been our intent, we recognize that this has benefited those who most successfully conformed to those singular values.
Mal Warwick Donordigital commits to disrupting racism and oppression and activating an anti-racist culture by taking the following actions in 2021 (updated as of February 17, 2021):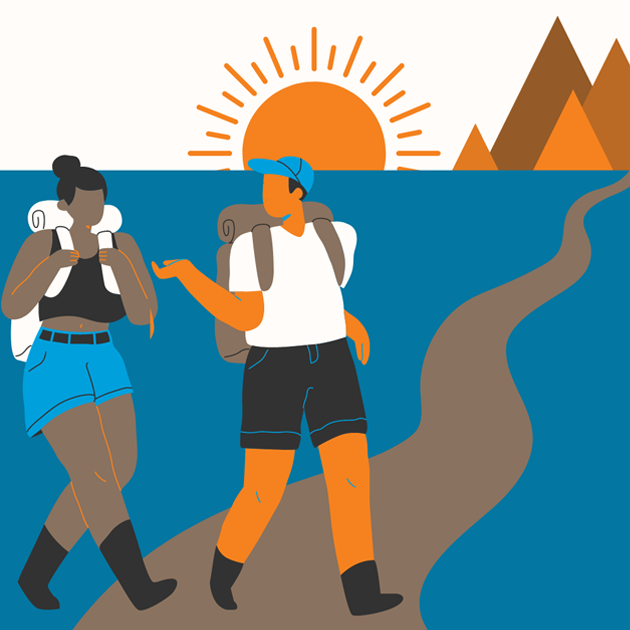 Examine the inequities in our existing culture including our processes, policies, and practices with the goal of dismantling the elements of white supremacy culture that persist within our agency and where necessary developing anti-racist policies to implement.

Review and recraft our mission, vision, values, corporate goals, and any other markers of our organizational identity to ensure our commitment to anti-racism is reflected within our guiding documents.

Prioritize diversity, equity, and inclusion initiatives in our agency by setting both corporate and individual goals and then sharing our expectation of commitment from staff, managers, leadership, and board.

Mandate that MWD external Board of Directors and internal leadership team members complete anti-racism training, and the Company will review additional areas that may be appropriate to provide training and education on including unconscious bias, bystander intervention, and de-escalation, among others.

Updated as of June 9, 2021, the following are the agreed-upon set of goals for action by MWD's Board of Directors:

Create a Board subcommittee with a focus on Diversity, Equity, & Inclusion.
Increase Board transparency by sharing member profiles along with the roles, functions, and procedures of the MWD Board.
Review current Board composition by surveying demographics and identifying areas for expansion.
Board members will complete anti-racism training.
Board members will participate in employee-owner forums including town halls and our annual state of the agency meeting.

Hold an annual town hall discussion to hear from our employee-owners, centering the perspectives of our staff who identify as Black, Indigenous, and People of Color.

Review opportunities for MWD Philanthropic Fund dollars to fund racial justice organizations on the ground.

Expand our current Volunteer Hours Program to include one additional paid day off per year per employee for volunteering time with racial justice organizations.

Design a plan to provide pro bono assistance to racial and social justice organizations by December 31, 2022, with an emphasis on those organizations based in the two communities where our offices are located.

Deepen our commitment as a visible ally in the efforts to dismantle racism within the larger fundraising and nonprofit sectors. We will continue to take public positions that challenge and hold accountable our industry to address issues of inequity, and we will vigorously address all instances in which any client, vendor, or partner makes a statement or takes an action that would be deemed racist or oppressive.

And while this work is vital for everyone in our agency, we commit to ensuring our efforts are first directed at those who are white-identifying, and those with positional power, while avoiding the placement of responsibility to educate and problem solve to our employee-owners who identify as Black, Indigenous, and People of Color.
MWD commits to revisiting our goals at least annually, calling upon feedback from our employee-owners and realigning goals as needed.

Any acts of racism, discrimination, harassment, and/or oppression should be reported to HR, a manager, or any member of leadership immediately, whether you are a bystander, a participant, or information of an incident was shared with you by a third party. If you are unable for any reason to speak to the individuals listed above, we encourage you to contact MWD's Board of Directors (boardmember[at]mwdagency.com is a group email address that reaches every member of our board).

The Company will promptly and thoroughly investigate any claim and, when completed, we will communicate the outcome of the investigation to the person(s) who reported the harm, the alleged harmer(s) and, if appropriate, any others directly involved or impacted.

Violation of this policy by an employee will subject that individual to disciplinary action, which may include a range of actions including immediate suspension or termination.

Violation of this policy by an individual engaged in an outside working relationship with MWD will result in a range of actions from MWD including escalation to the individual's employer or supervisor, the banning of that individual from future contact with impacted MWD employees, and/or a suspension or severing of the working relationship with that individual's employer.

Mal Warwick Donordigital prohibits retaliation against employees who report, oppose, or participate in an investigation of alleged violations of this policy.
Transparency
MWD's Vice President of People & Culture will share a progress report with our employee-owners at least annually during our State of the Agency meeting, and semi-annually with our Board of Directors.

We will print relevant findings to external stakeholders and community members in our annual Benefit Report.



1 Okun, T. (2013, January). White Supremacy Culture. dRworks. https://collectiveliberation.org/wp‑content/uploads/2013/01/White_Supremacy_Culture_Okun.pdf
published 02/19/2021, revised 06/09/2021